Kid-FIT
This class is taught by: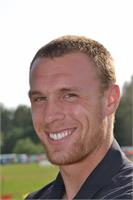 Dave found his niche early on when he began developing training routines for himself and soon noticed a desire to help others reach their fitness goals. He realized he had a knack for motivating and training others and in 2011 graduated from Campbell University with a degree in Fitness & Wellness Management. He is an ACSM Certified Personal Trainer, who was an all conference college athlete and double-sported in football and track. He advocates a balanced approach to all facets of life; from nutrition, strength, and flexibility, to sleep and relaxation. He finds it truly gratifying to see clients surpass their goals to reach their personal best while maintaining a balanced lifestyle.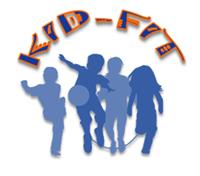 It's time to get your kid off the couch. It's important to help them build healthy mental, social, and physical skills that will last. Can't find a sport they like? Or maybe you already have and you're looking to help them improve at it?
Classes involve activities that are necessary for your child's functional development such as improvement of their agility, balance, and coordination. They'll learn to interact with others around them in a fast-paced, safe, fun-filled environment, designed to improve their verbal and physical communication skills.
Afraid your kid might feel left out, uncomfortable, or left behind? Not to worry, no one has to take part in any activity they don't feel comfortable trying, and every child will have the opportunity to participate at their own pace, so they won't feel left out.
Kids ages 7-12 are welcome to attend this class.
Upcoming classes: