Reformer Pilates Basics I/II
This class is taught by: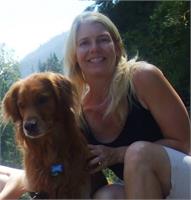 Dayna, Assistant Manager, began teaching yoga in 2003. She is enthusiastic about helping each person attain their personal best in all aspects of yoga. She holds several certifications from nationally recognized YogaFit and brings an amazing level of caring and knowledge to each of her yoga classes. Dayna is available for Yoga Personal Training.
Kay, began teaching fitness classes in 2004 and became a certified personal trainer later that year. She is certified by the American Council on Excercise as a Personal Trainer, and is certified by Spinning, YogaFit, and PiYo. Kay has unbounded energy for encouraging each person to find his/her own path to fitness while having fun in the process.
A progressive and challenging total body workout that specifically targets the abdominal and back muscles using the Allegro Pilates reformer machine. This class builds on the introductory exercises adding more challenging variations and a progression to increased levels of core strength, scapular and pelvic stability plus overall flexibility and coordination.
Upcoming classes: