Gentle Reformer Pilates
This class is taught by: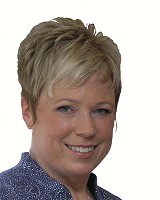 Kay, began teaching fitness classes in 2004 and became a certified personal trainer later that year. She is certified by the American Council on Excercise as a Personal Trainer, and is certified by Spinning, YogaFit, and PiYo. Kay has unbounded energy for encouraging each person to find his/her own path to fitness while having fun in the process.
This class, taught using the Allegro Pilates reformer machine, is appropriate for those with chronic or recurring joint or muscle issues. We will work slowly with precision to safely build on our abilities as we improve our core strength, flexibility and coordination. Instructor permission required.
Upcoming classes: